The information below comes from a variety of sources, including "A Century of Faith" A centenial publication of St. Florian Church. . Information and photos were also provide by Aniol's Hardware, the Pullman Museum, the Southeast Side Historical Society, and private sources. As the timeline si a living document, information will be added and revised and more information is discovered.
---
1883: Hegewisch is founded by Adolph Hegewisch.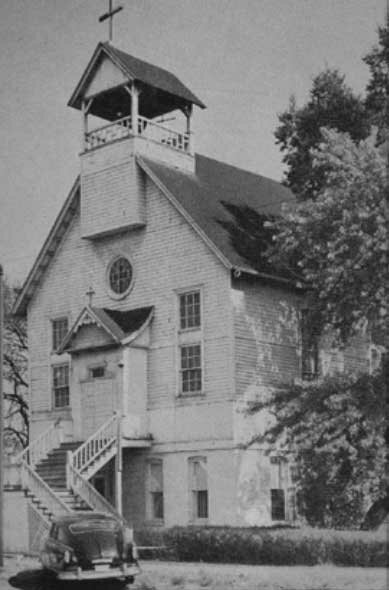 1884:  St. Columba Church  is established at 133rd and  High Ave. (now Green Bay) It is a  mission  parish of St. Kevin's located on 105th and Torrence.
1886:  Daniel Webster School is founded.  It is the first public school in Hegewisch.
1888: The Hegewisch Opera house on 133rd and Erie (now Baltimore) opens.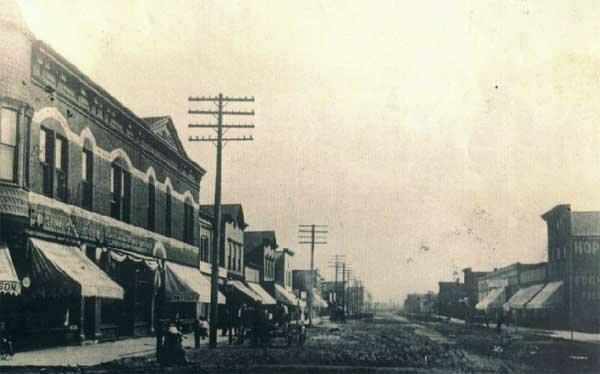 1889: Hegewisch becomes part of Chicago.
1889: Chicago remaps its wards with annexation of Hyde Park. Hegewisch, the East Side, the Bush, South Deering, are part of the new 33rd Ward.
1893: Fr. Franciszek M. Wojtalewicz begins serving the pastoral needs of the Hegewisch Polish community.
1895:  Lebanon Lutheran Church is established.  However they church has no permanent structure to serve as a parsonage.
1896: Father Franciszek Krul becomes the first permanent pastor of the Polish Community in Hegewisch.
1900: Archbishop Feehan appoints Father Florian Chodniewicz as pastor to the Polish Community of Hegewisch with instructions to establish a parish for the community.
1901: The 33rd ward is split in half, The southern half, including the East Side, South Deering, Hegewisch and surrounding areas become the new 8th Ward.
1902: The Polish community of Hegewisch approaches Father Florian about their desire for their own church.
1904: The Chicago & Indiana Air Line Railway becomes the Chicago, Lake Shore & South Bend Railway forerunner of the South Shore Line. Despite the name, the rail line does not go all the way to Chicago.
1905: October 2, 1905 St. Florian Parish is founded. There is still no rail service linking Hegewisch directly to the rest of Chicago. Streets are still dirt or gravel. Most of Hegewisch north of 130th street is still wetlands.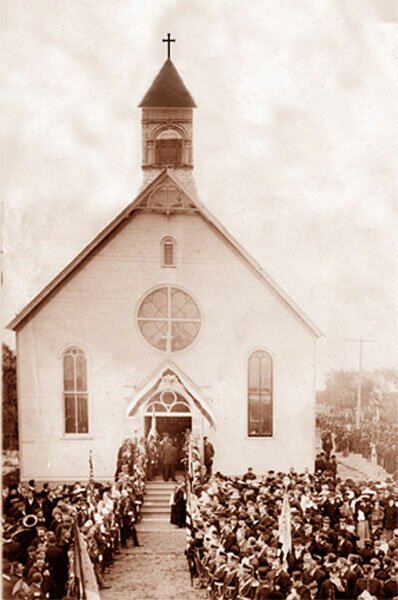 1906: Hegewisch Methodist Church is built at 13501 S. Burley Ave. was officially dedicated on December 9, 1906.  It replaces an early frame church that had been located at 133rd and  Brandon Ave.
1907: St. Florian School building is finished and the first class begins in the fall of 1907. The original building is now Konsowski Hall.
1908: The Franciscan Sisters of Chicago arrive at St. Florian to serve and teach children of the parish.
1909: The Chicago, Lake Shore & South Bend Railway can travel as far as Pullman where people must transfer at Kensington in order to travel to down town Chicago.
1910: Ground is broken for Hegewisch Park. (Later Mann Park)
1912: The St. Florian Rectory located at 13145 Houston is completed. The building remains in use to this day.
1912: United States Rolling Stock Company becomes Western Steel Car & Foundry.
1917:  Daniel Webster School burns to the ground.  A new school is built in the same vicinity and is renamed Henry Clay School.
1922: Father Florian Chodniewicz is murdered on January 22.
1922: The Calumet Lumber Company opens in Hegewisch.  It remains the only operating lumber mill in Chicago.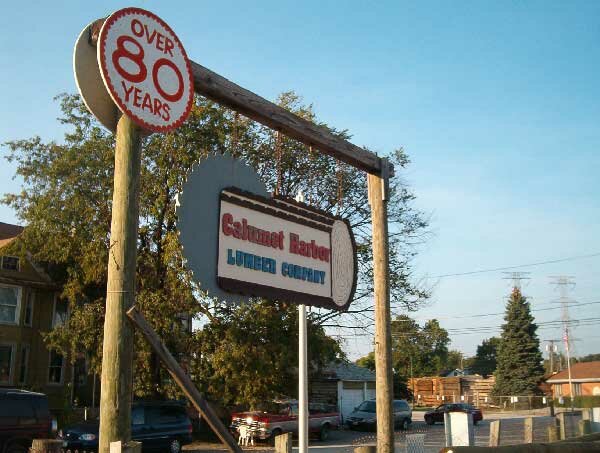 1922: Hegewisch Park becomes Mann Park
1922: The Cal-Sag Channel is completed.  It serves as a channel between the Little Calumet River and the Chicago Sanitary and Ship Canal.
1923: A parsonage for Lebanon Lutheran Church is built at 132 and Brandon Ave.
1923: Chicago remaps its wards again and Hegewisch becomes part of the newly designated 10th Ward.
1924: The Ford Motor Company Chicago Assembly Plant opens on March 3. It remains the longest continually operated assembly plant owned by Ford. During World War II, the company built M8 Greyhound and M20 Armored Utility Car armored cars for the war effort.
1924: The crime of the century: Nathan Leopold and Richard Loeb, both 19, murdered their cousin Bobby Franks, hiding the body near Wolf Lake.
1925: On June 23rd, the Chicago South Shore & South Bend Railroad incorporated and on June 29th buys CLS&SB for $6,474,843. The train line is switched from AC to DC power making it compatible with the IC train lines and capable of travel all the way to downtown.
1926: Assumption of Mary Greek Orthodox Church opens its door.  The original church was building purchased to serve as a church.
1926: First through electric train from South Bend to Chicago! CSS&SB
running 56 trains daily including 21 limited trains. There is no official stop in Hegewisch, however.
1927: On October 16, the "church of brick", the present day St. Florian Church, is dedicated.  The new building houses the Church on the ground floor and additional schoolrooms above the church.  The original 1905 church building is converted into a social center.
1928:  With a new South Shore Freight Station stop, Hegewisch becomes the first stop as the trains of the CSS&SB enter Chicago.
1930:  The home of Carl Wildey, assistant superintendent of personnel at  the Hegewisch  Ford Motor  plant is bombed. His infant baby is injured . Labor troubles are blamed for the blast .November 25, 1930
1934: Father Francis A. Kulinski is appointed pastor of St. Florian.
1934: Mann Park Field House opens and the park is officially part of the Chicago Park District.
1936: Assumption of Mary Greek Orthodox Church burns to the ground.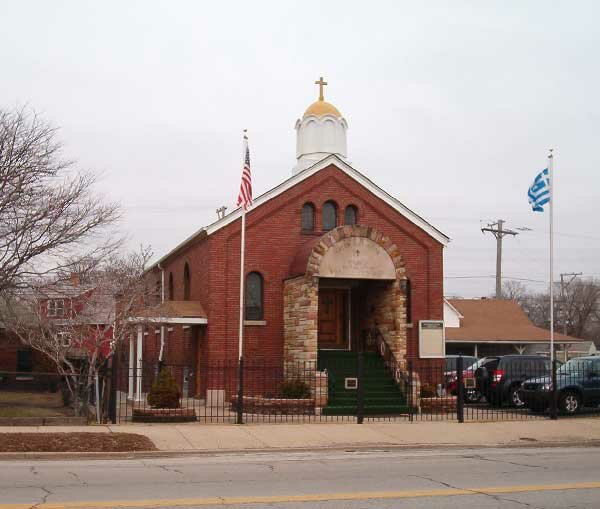 1937: A labor strike at Republic Steel results in the shooting deaths of ten workers.
1937:  Assumption of Mary Greek Orthodox Church is rebuilt in its current location (13631 S. Brainard)  on September 6, 1937
1940: St. Hedwig The Polish National Catholic Church is founded. It holds Mass in the Opera house.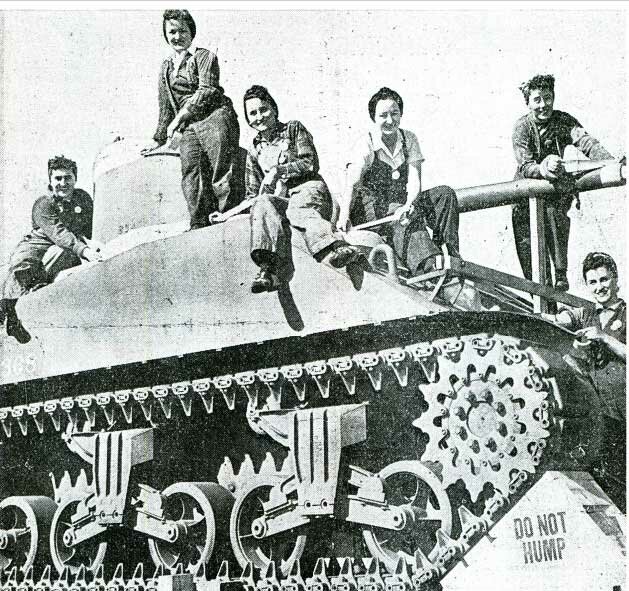 1942:  Pressed Steel Car Company receives an award for their excellent job in producing tanks on September 10.
1946:  Wolf Lake State Conservation Park is dedicated on October 13.
1948: July 11 Admiral Appliances Corporation  purchases  the Appliance Division of Pressed Steel Car Co.
1949:  The corner stone for the new church building for PNCC St. Hedwig Church is blessed. The church is located at 3320 E. 134th Street
1949: A new 130th street bridge is dedicated.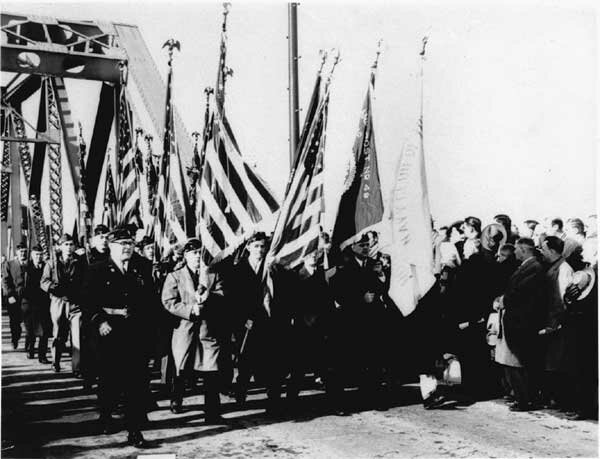 1951: Pressed Steel Car wins an Army contract to build tanks.  Production takes place in the Hegewisch plant.
1951:  St. Columba opens its new Church/School complex replacing the old wood frame Church.
1951:  Chicago Public Library begins a book mobile service for the Hegewisch community.
1952: Ground is broken for the parish youth center (St. Florian Gymnasium) in March.
1952:  Press Steel introduces the "unishelter"   on  May 8  in Hegewisch  The unishelter a five-room-and-bath movable plywood house that can assembled in  an hour and twenty minutes by a 12 man construction crew.
1955: The Cold War arrives in Hegewisch when C-44, the Hegwewisch/Wolf Lake Nike-Ajax Missle Site becomes operational on the north shore of Wolf Lake.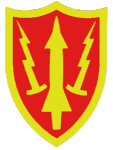 1956: Pressed Steel is bought by U. S. Steel.
1960.  A store front library opens on Brandon Avenue marking the first permanent library in Hegewisch. (it replaces an earlier fiction collection housed in a Funeral home.)
1961: Chicago redraws ward maps and Hegewisch becomes part of the 9th Ward.
1963: C-44 Nike-Ajax site becomes non-opeartional in March. (Officially closes in 1971.)
1963: On May 12, 1963, Fr. Kulinski celebrates his 50th Anniversary in the priesthood and his 30th as pastor of St. Florian Parish.   Fr. Kulinski passes away on November 5, 1963.
1963: Father Chester Konsowski is appointed pastor of St. Florian on December 8, 1963.
1964: On April 8th a fire guts the sacristy of St. Florian Church causing $10,000 in damages.
1965:  On February 7, ground is broken for a new school and convent to replace the aging structure currently in use by St. Florian Parish. St. Florian's new school building opens its doors to students in 1966
1970: Chicago redraws ward maps and Hegewisch is returned to the 10th Ward.
1970: Virgil I. Grissom Elementary School opens.
1970:  Lebanon Lutheran opens its new parsonage at 131st and Manistee Ave.
1974: Father Konsowski passes away on February 3, 1974.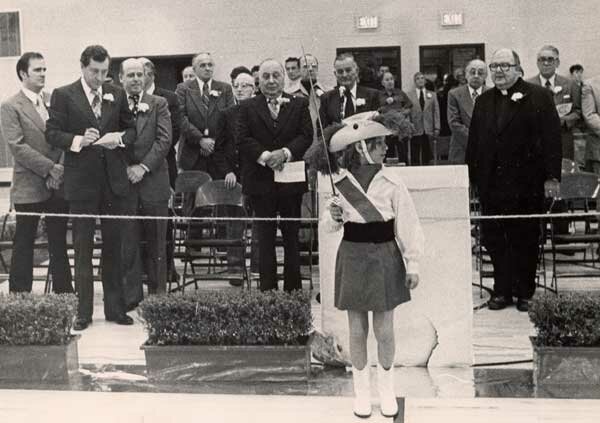 1974: On February 13, Father Joseph J. Pachorek is appointed pastor of St. Florian.
1976: Mayor Richard J. Daley dedicates a new gymnasium at Mann Park on the morning of December 20.  Later that evening he suffers a fatal heart attack and dies in his office at the age of 74.
1983: New passenger cars completely replace the orange and maroon South Shore trains.
1984:  St. Columba celebrates its 100th year.
1989: The Chicago South Shore and South Bend Railroad files for bankruptcy. 
1989: Hegewisch celebrates its 100th Anniversary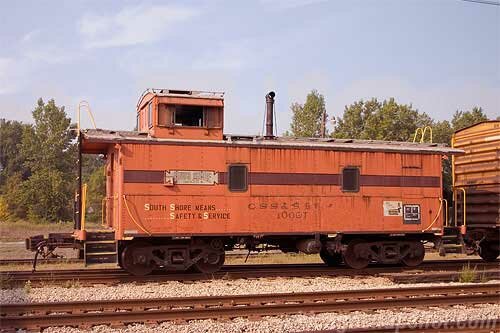 1990: In February of 1990, Mayor Daley proposes Lake Calumet Airport, which would wipe out the neighborhood of Hegewisch. The proposal fails.
1990: The Northern Indiana Commuter Transportation District takes over the passenger side of CSS&SB railroad, becoming the South Shore Line.  The freight portion becomes known as South Shore Freight.
1991:  The current Library located on  130th  street replaces the old store front library.
1992: Father Pachorek retires as pastor of St. Florian Parish.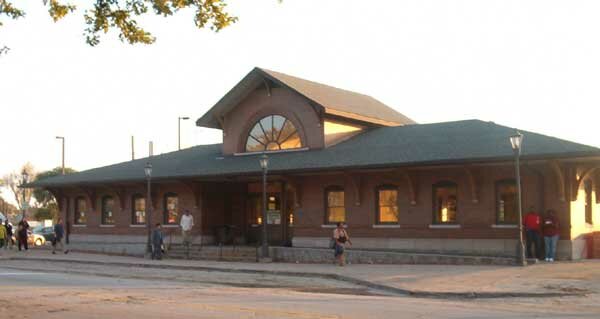 1992: Father Al Pizza is appointed pastor of St. Florian Parish on March 4, 1992.
1992: The new South Shore station and additional parking lot is completed in Hegewisch on 27 April 1992. The new station is located approximately one block south east of the old station.
1996: Fr. Casmir Szatkowski becomes Parish Administrator of St. Florian.
1998: Hegewisch Methodist Church closes its doors on January 4, 1998.
2001:  St. Columba elementary school closes.
2004:  The St. Florian courtyard play lot is dedicated on October 2.
2005:  On March 7, The Illinois Department of Natural Resources partners with the City of Chicago to purchase 102 acres at Hegewisch marsh.
2005: November 5, St. Florian parish celebrates its 100th year.
2006: In January 2006, the Office of Lt. Governor Pat Quinn received a $750,000 National Coastal Wetlands Conservation Grant (NCWC) from the U.S. Fish and Wildlife Service. This money will be combined with approximately $500,000 in state and local funds for the Hegewisch Marsh Restoration Project.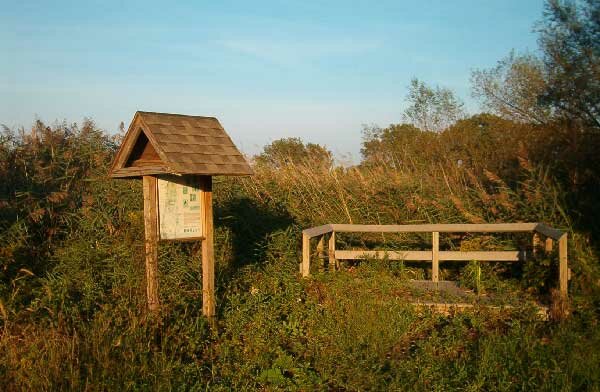 2006: Fire destroys the old Opera House and Cousin's Restaurant on June 14, 2006. Arson is suspected.
2007: The high level platforms and new parking lot for the Hegewisch South Shore stations are completed.
2007: St. Florian School celebrates its 100th year.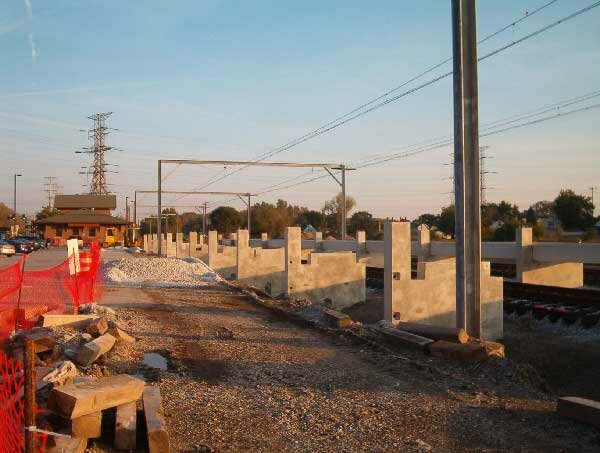 2008: In June a city panel signs off on a $26.5-million subsidy to help finance a 953 unit residential development replacing a Harbour Point Estates.
2009: St. Columba celebrates its 125th year as a parish community.
2009: The Shore Shore Line begins running the long anticipated Double Decker passenger cars. The newly refurbished cars however are used during non-peak hours while more cars prepared for peak rush-hour transit.
2010: ... to be continued.