Original Thin Crust Pizza, Still Handmade, One at a Time
Voted #1 Pizza on the South Side — Voted 5th Best In The City, WGN Viewer Poll
13460 Baltimore Avenue, Hegewisch, Illinois
Call: (773) 646-4199
We Deliver! Delivery Area includes, Hegewisch, and parts of the East Side, Burnham, Calumet City.
Sunday thru Thursday: 4:00pm to 11:00pm
Friday and Saturday: 4:00pm to Midnight
Last order taken 1/2 hour before closing
Prices Subject to Change. Call us for Current prices!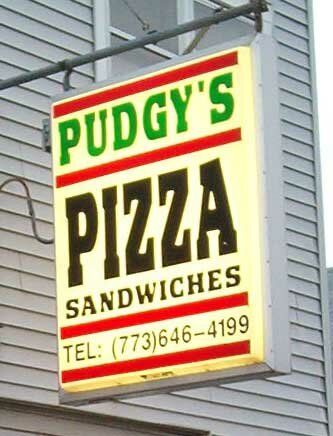 Menu items
---
PIZZA
Compare sizes:

8"

12"

14

16

17

5 sizes to choose from:

Junior

Small

Medium

Large

Extra Large

Thin Crust Cheese

Prices subject to change.
Call 646-4199 for current prices!

Deep Dish Cheese
Stuffed Cheese
Extra Ingredients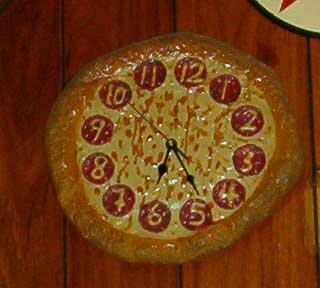 Time for Pizza!
More Toppings to Choose From
Sausage - Mushroom - Green Olives -Extra Sausage - Extra Cheese - Fresh Garlic - Onions
Pepperoni - Green and Red Peppers - Tomatoes - Extra Thick Crust - Jalapenos - Cheddar Cheese
Black Olives - Fresh Spinach - Canadian Bacon - Pineapple - Bacon Bits
Hot Pepper Rings - Anchovies
Like your pizza with more or less sauce? No Problem, No Charge!
---
Specialty Pizzas!
"BOB'S MISTAKE"
This is the one you've heard about!
Sausage and fresh garlic with fresh tomatoes, red & green pepper strips.
BLT PIZZA
A Pudgy's Classic!
Pizza baked with real bacon bits, then covered with lettuce and tomato. Add sausage for a heartier pizza (1 extra ingredient)
TACO PIZZA
A long time favorite at Pudgy's
Our sausage pie topped with fresh sliced onions, diced fresh tomatoes, and lettuce. Taco sauce included.
HAWAIIAN PIZZA
Aloha!
The fresh flavors of pineapple, canadian bacon, and extra cheese. DELICIOUS!
SPICY HOT PIZZA
We take a special blend of hot sauce and our pizza sauce and add sausage and cheese. Add your choice of hot pepper rings or sliced jalapenos!
VEGGIE PIZZA
For the vegetable lovers!
we added a little of everything -- fresh garlic, fresh spinach, sliced onion, mushrooms, red and green peppers strips, fresh diced tomatoes, and black olives.
BUTTER PIZZA
And now for something completely different!
Made with a butter substitue instead of red sauce. Try it with garlic or onions or fresh diced tomatoes!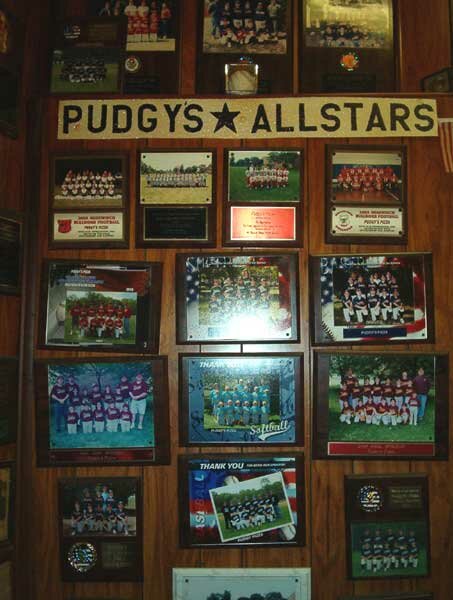 Proud Sponsor of Hegewisch Baseball
---
Side orders (2 Pieces each)
Sausage Pizza Bread
Cheese Pizza Bread
Tomato Bread
Garlic Bread
Garlic Bread W/ Cheese
Side Salad
Extra Ingredient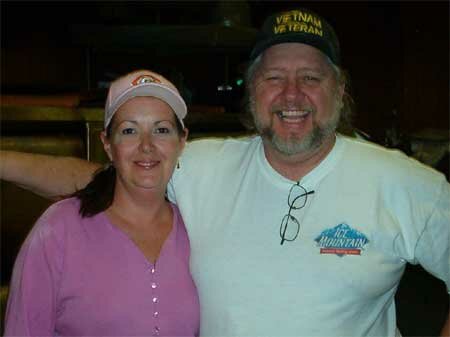 Donna and Bob, proud owners of Pudgy's.
---
SANDWICHES!
All sandwiches come with chips!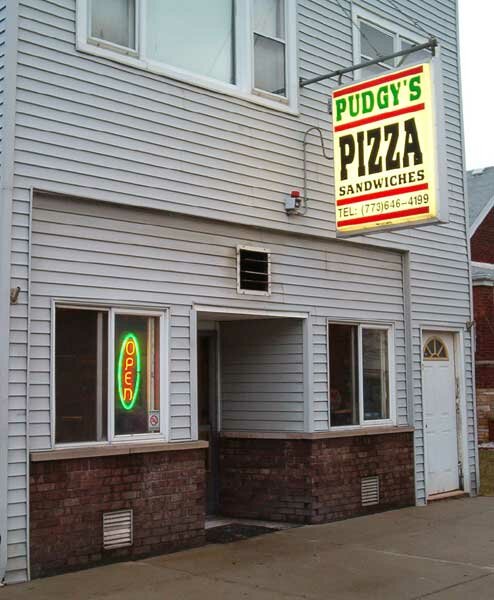 Pudgy's Super Beef Sandwich.
1/3 lb of thinly sliced Italian Bef served piping hot with your choice of toppings
Pudgy's BBQ Beef Sandwich.
Same great Beef Sandwich as above except loaded with savory BBQ sauce!
Old World Meatball Sandwich
4 lightly seasoned meatballs on a roll. Served the way you like it. Add chesse ad choice of peppers
Pudgy's Old Fashioned Sausage Patty Sandwich.
"One heck of a suasage patty" Over a 1/3 lb baked just right. Served hot with cheese, red sauce and your choice of toppings.
Pudgy's Old Fashioned Sausage Patty Sandwich Combo w/Beef
Same as above but also with Beef!
Original Strombolli.
Awesome! Our original sausage patty with pepperoni, mushrooms, onions, green peppers Served with red sauce and cheese. A meal by itself!
Pudgy's Chicken Supreme
Each made with twin boneless, skinless breast!
| | |
| --- | --- |
| Vesuvio Style | Extra Virgin Olive Oil, Garlic, oregano on Toasted Cheese Bread |
| Milano Style | With Melted Cheese and Red Sauce |
| Malibu Style | With Canadian Bacon, Cheese and Tomato |
| Sicilian Style | With Fresh Spinach, Green Olives, Red Sauce, Melted Cheese, and Garlic |
| Ryno's Ranch | Creamy Ranch Dressing, Melted Cheese, Canadian Bacon, Lettuce, and Diced Tomatoes. |