What will we announce here:
social events
weddings, anniversaries, engagements
obituaries
births,
lost & found, pets, personal belongings
Public notices, construction news,
We will not post personal ads or political messages. See also Events for planned events happening in Hegewisch.
---
The Land of Construction
THe major construction is over for the time being however the intersection of 129th and Marquette still remains blocked while the finishing touches of the new gas main are completed
If you are aware of any other major construction area, please share the information with www.Hegewisch.Net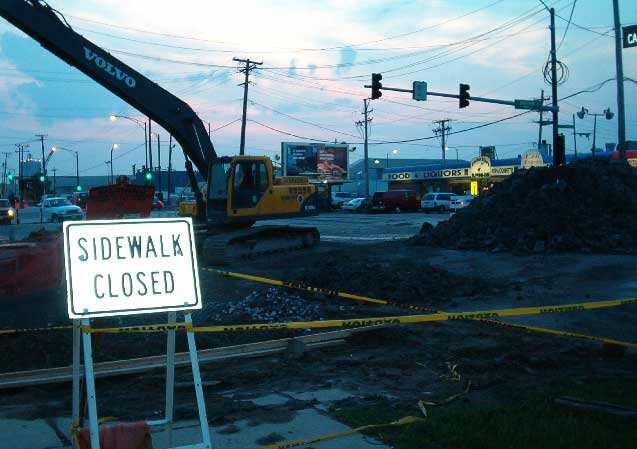 Construction at 130th is FINISHED! (for now)
---
Are you going to have a Garage Sale? Why not tell us about it?
---
Living Histories Wanted
St, Florian Church is searching for memories. Were you a parishioner at St, Florian Church in the last 100 years? If so they would like to hear from you. As part of their 100th anniversary, St. Florian Church and School are looking for living histories from graduates and parishioners. Contact St. Florian by email us via contact form if you have ay memories you would like to share.
We reserve the right not to post your announcement.
---
Do You Have An Event?
Let us know about your Hegewisch event and we'll put it up for you. Announcement must be less than 250 words and submitted at least three weeks in advance. We reserve the right not to post your announcement.